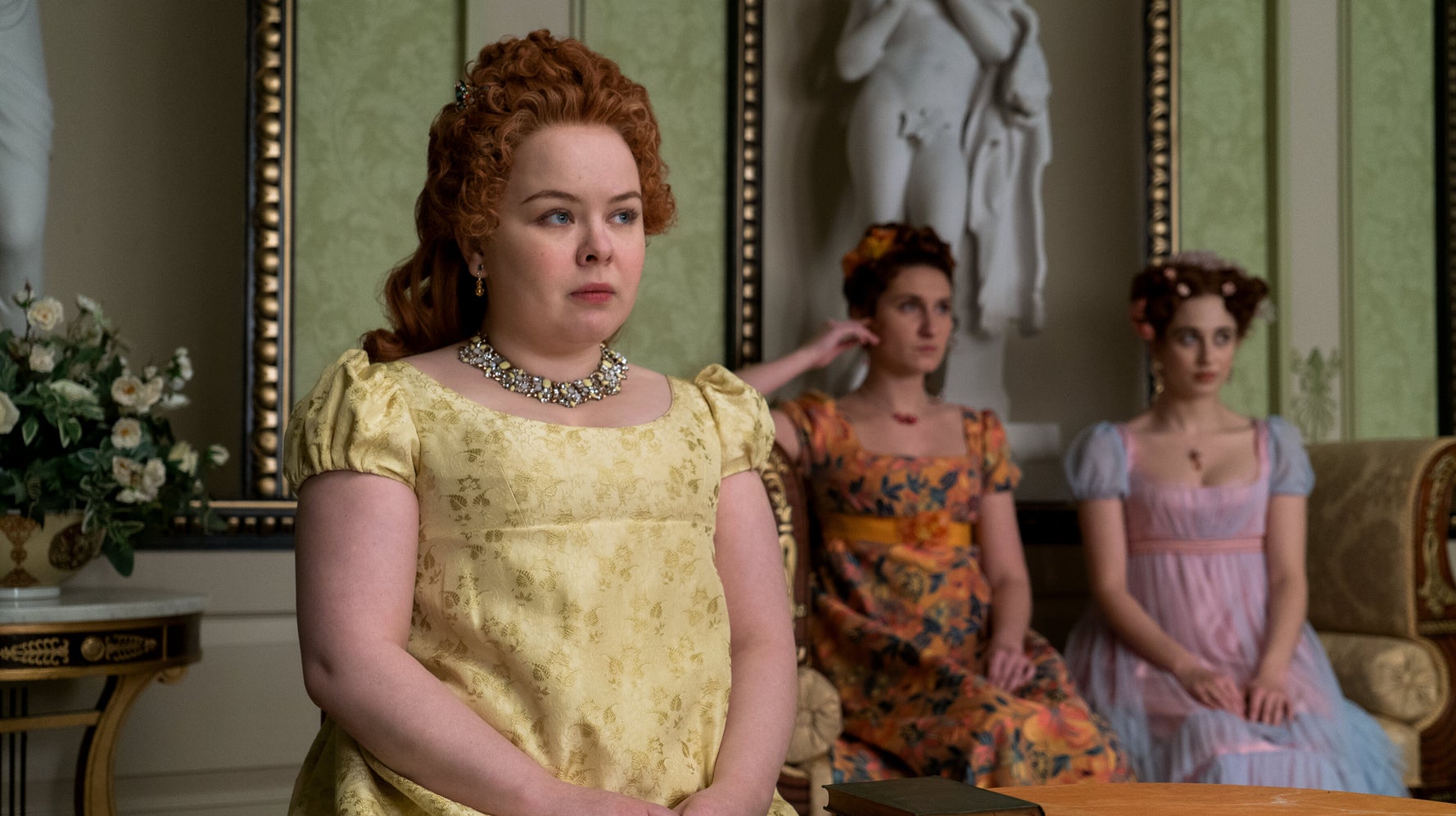 The frothy Regency era rom-com series (produced by Shonda Rhimes) drops us into London high society during a "season," a yearly tradition in which debutantes are presented at court to signal their readiness for marriage.
Naturally, they're dressed to the nines. The series' costume designer, Ellen Mirojnick, brings the fashion of 19th century England back to life with vibrant colors; airy, era-specific silhouettes; tons of embroidery and lots of outlandish prints.
"It's like a big ice cream sundae with all the toppings," Mirojnick told WWD in a preview of the costumes in mid-December.
It's a total feast for the eyes,
…
Read More